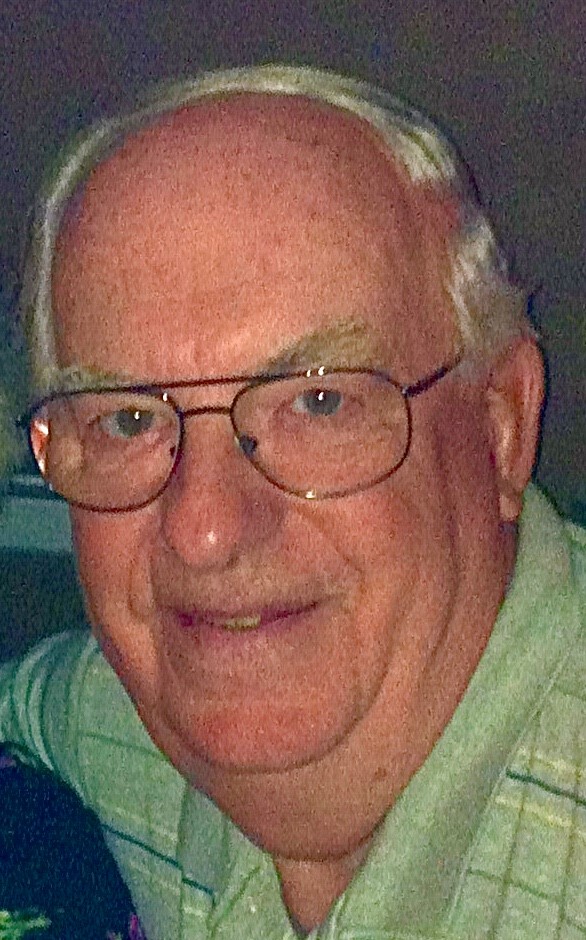 Bill Dickinson
I have lived in Bay View (Milwaukee) my entire life, and attended Humboldt Park grade school, Bay View High, and UW-qM, where I graduated with a Fine Art degree.

After college, I worked for two sign companies, and it is always a thrill to see the signs I designed throughout the city.

In the late 60's I decided to go back to school, and get my teaching license . Upon completion I was hired by St. Mary High School in Burlington to teach college entrance level Art and Mechanical Drawing. Among my proudest accomplishments is a student who pursued Architecture at my suggestion. Today, Milwaukee's Major League Baseball Park, the 6th Street Viaduct, and the Milwaukee Train Terminal serve as his legacy.

After 12 years at S.M.H.S. I spent the rest of my work days in digital commercial graphics working for various companies in Milwaukee and volunteering my services to the I.C.C.

I met the love of my life, Karen, in '54 on a blind date. She has been my dancing partner ever since that Junior Prom. We dated for 6 years because of our young age, and in October 1961 we tied the knot. In 2021 we will be celebrating our 60th anniversary.

We are members of the South Shore Yacht Club, and enjoyed our two Chris Craft cabin cruisers for 35 years. Today we are both life members, and enjoy the club on a social member level. After our boating years I devoted 3 years to restoring my Grandfathers 1928 Ford pick-up and have won lots of show trophies, including three best of shows.

In retirement Karen and I have enjoyed a home based jewelry designing and creation business. My specialty was sterling silver with set stones. It is always fun to witness our creations. Today, my passion is moved to painting and I enjoy the challenge of capturing Wisconsin's remarkable beauty in acrylics.

I will always be thankful to Joe Palmisano for asking me to join the Pompeii Men's Club, and to Dave Doern for seeing things in me that I didn't see in myself.